Breckenridge Landscaping Company, a commercial landscaping company in Summit County, provides a broad range of services to enhance commercial properties throughout Breckenridge and the broader Summit County, CO area. We design and build a variety of stonework pathways, patios, and retaining walls to suit your commercial space. From inviting entrances and sign spaces, to outdoor seating and fireplaces, we will design a space that welcomes your clients or visitors. We can also create a calming space with a water feature such as a pond or small stream.
We have more than 15 years of commercial landscaping experience in the unique and sometimes harsh climate of the mountains. We understand how to design and build landscapes that will hold up to the very particular weather and environment in Summit County. Our designers consider cool summer weather, intense sun, cold winters, and heavy snowfall when we chose both plants and softscapes, as well as stonework and hardscapes. We also install irrigation so that maintaining your landscape is simple and easy. We will build a landscape that will last and is easy to maintain for a busy business owner or HOA.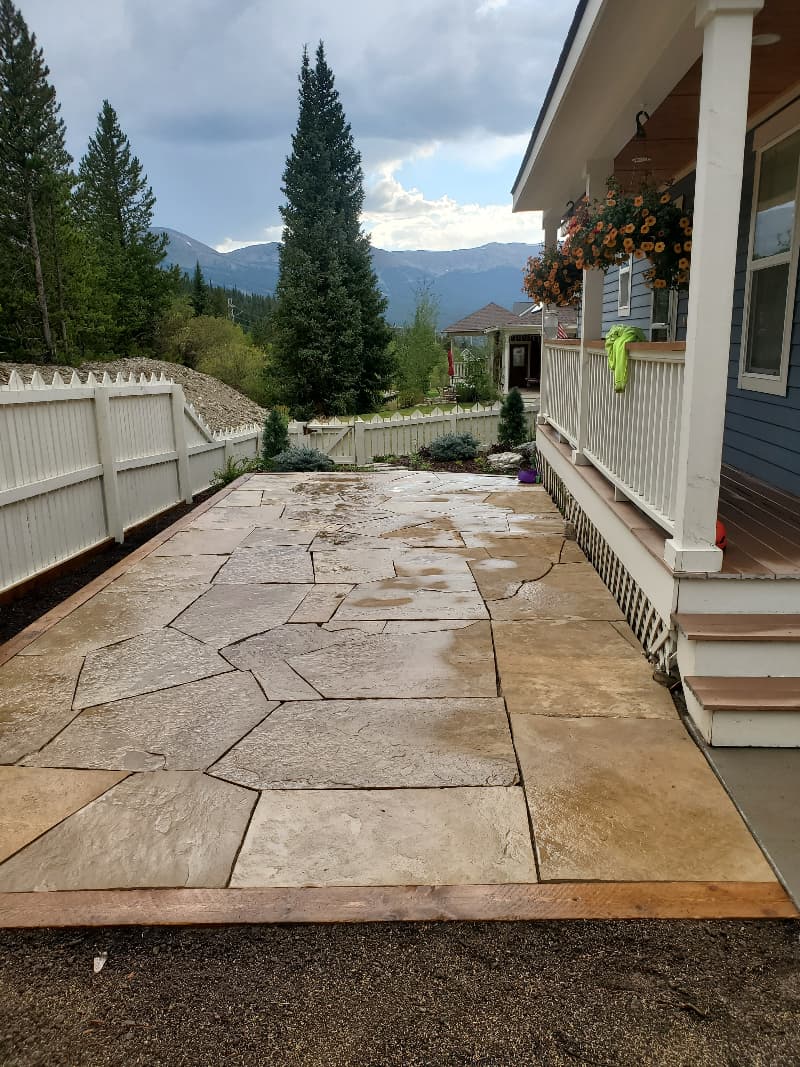 Creating an inviting exterior is an important part of attracting clients to your commercial establishment or HOA common space. You may desire an entertaining space where your clients and visitors can enjoy the outdoors, such as a dining patio or fire pit area. Or, you may simply need a tidy and inviting entrance to your facility. We are happy to work with you to create the best outdoor environment for your business or Home Owner's Association.
At Breckenridge Landscaping Company we pride ourselves on crafting beautiful spaces. We will work with you every step of the way, from planning to installation to ensure that your commercial property looks charming and inviting. Improve your curb appeal and attract clients with our carefully crafted and installed landscaping upgrades.