Our mountain environment in Summit County can make installing fences and patios incredibly difficult, and retaining walls absolutely necessary. Breckenridge Landscape Company has the expertise needed to design and install beautiful patios, fences, and retaining walls that compliment our rugged and beautiful mountain surroundings.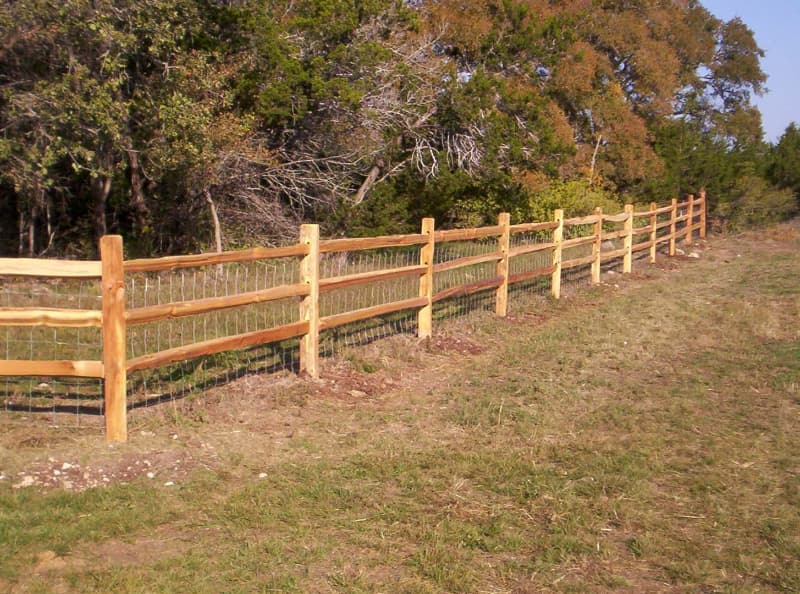 Fences
We are a fence contractor in Breckenridge you can count on. Because of the abundance of rock in the ground, digging holes and placing fence posts can be very complex. We are familiar with the particular challenges of our mountain environment and have the equipment and skills needed to place fence posts efficiently. We can build a variety of attractive fences for various functions. Having a fence is a great way to keep dogs and other family pets confined and safe. Fences also prevent deer, moose, and other animals from browsing in your yard. Improve your property with a charming and functional fence.
Retaining Walls
Retaining walls are an important part of maintaining the integrity of your property and adding a beautiful finished look to your yard. In Breckenridge, our dry climate, lack of trees and grasses with deep roots, and abundance of rock often leads to erosion. Soil can easily wash away from hillsides and open edges, creating messes in your driveway, pathways, or yard. We can install retaining walls that are both beautiful and help keep your property neat and tidy. We are experienced retaining wall builders near your Summit County neighborhood.
Patios
Patios can transform a front or backyard into an inviting space where you and your guests will want to linger. Our beautiful mild summers draw people outdoors to enjoy time relaxing and socializing. Make your outdoor living space more comfortable with a beautiful patio. Breckenridge Landscaping Company offers reliable patio installation in Breck. We are happy to work with you to bring your dream backyard to life.